To have a swift transition from high school to college, you need to develop strong writing and reading skills —but it's not just your academic success that is dependent on them. You need to practice different writing strategies to slay essays while still in high school, construct any text or message in your future career, and use effective writing methods in your personal life as well.
How to Develop Writing Skills in Students and Help Them Be Original
Writing assignments come in different forms and shapes, from lab work to a short argumentative essay. Why, then, do many students end up failing to complete them? It just contradicts plain logic—the more students get into the habit of writing, the better their writing skills should become. But often, that's not the case.
Let's figure out whether there are more things to consider and explore the advice of Dr. Dawn DiPeri, who has been into teaching, writing, designing, and developing courses for the online, face-to-face, and hybrid modalities since 2012, and Holly Owens, M.Ed., the Assistant Director of Instructional Design with Online Education at Touro College and University System with over 13 years of experience in education.
Teaching Students to Write Begins with Assignments
If a few skills are missing, students become too overwhelmed by writing assignments and meeting deadlines. Consequently, they become more inclined to plagiarize, since being original demands a much bigger effort.
Everything starts with assignments. As Dr. Susan Nash once pointed out , the biggest stumbling blocks are " unclear instruction " and a " boring prompt that has been used many times before (How does Shakespeare treat the theme of revenge in Hamlet? What kind of narrative technique does William Faulkner use in As I Lay Dying?). "
In Assignments across the Curriculum , Dan Melzer examines the various genres of writing skills activities for students . He stressed that the biggest pain point is the vague purpose of potential assignments. They're either too limited, asking students to inform the reader about the lecture or reading, or confusing—giving much instruction about spelling or grammar errors to avoid, but sharing little information on what exactly should be done and how it will be evaluated.
Create assignments that spark students' interest and imagination. A boring prompt should be avoided at all costs. If assignments repeat year after year—requesting nothing but time-consuming research of literary studies — writing turns into a heavy burden, pushing students to search for shortcuts.
Set up clear assignment goals and align them with the learning objectives . Each assignment is a milestone for a student, helping them hone writing skills and acquire new knowledge. So, if a student is supposed to learn how to disagree with the argument, suggest a writing model that would encourage students to share their opinions and provide reasoning logically.
Make sure the goals set resonate with students. Becoming familiar with your students throughout their learning journey is tough but definitely worth the effort. Knowing what they love, hate, and wish for will help increase involvement. Students should understand why they need to accomplish this and how this may help in their future endeavors.
Sequence assignments to improve students' writing skills . Developing a sequence of writing assignments ensures that students gradually become more skilled at what they have learned. Experiment with formats and length as well as media formats (audio/video + writing pieces). It's also crucial to communicate what students are expected to demonstrate in each assignment, since evaluating students' writing skills will largely depend on that.
Communicate clear grading criteria and expectations . This ensures fair assessment and shows students in what direction they should be moving. It's also a good idea to post them somewhere to ensure everyone is kept in the loop and attach discipline-specific writing standards.
Update students on their successes and failures . Provide them with timely feedback that shouldn't give "correct answers" or sound "accusatory," but rather get students thinking and exploring. Questions instead of edits often work best here.
What Are Good Writing Skills?
Writing skills consist of many facets that go into your ability to construct effective and original texts of any form. Before you delve into all the different types of writing and the ways you can practice them, you need to learn more about the core writing skills, such as: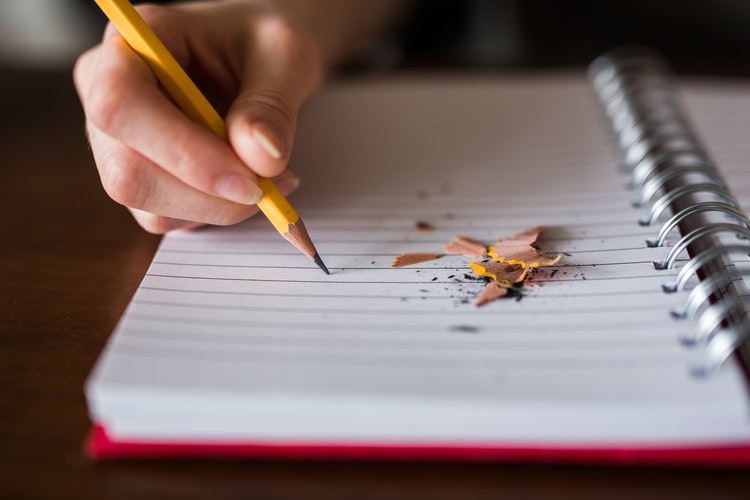 The Mechanics of Writing—Grammar and Other Skills
Though we often associate the practice of writing with freestyle creative outlets, there is a huge element of technical work that you need to put in your text for it to be considered good. Not only can poor grammar, spelling, and punctuation result in a bad grade at school, but your future career prospects can depend on your ability to write according to these language conventions.
Vocabulary and Word Choice
Writing is a form of communication, so you will need to be good with words and putting them together to get your message across. Having a wide range of vocabulary in your arsenal is not limited to just knowing many synonyms to one word or being familiar with advanced vocabulary items.
You also need to know word collocations and the connotations different words can have. It all comes down to one term—word choice. Your instructors analyze your word choice in the same way they do your grammar and spelling.
| | | |
| --- | --- | --- |
| Proper Word Choice | Unfortunate Word Choice | What's Wrong? |
| I am having a conversation. | I am doing a conversation. | Collocation error |
| I read a great short story by this author, and now I am interested in his novels too. | I read a great short story by this author, and now I am nosy about his novels too. | Connotation error |
| Dear Mr. Smith, I am writing to inform you… | Hey, Mr. Smith, I am writing to inform you… | Formal vs. informal language |
Structuring Your Writing
Even if you need to do an essay of no more than 350 words, the writing will have to be organized well. There is more to structuring your text than just knowing where the introduction, the body paragraphs, and the conclusion go. This can also refer to knowing which point you'll prove in which part of the text.
Think of outlining your writing as of painting artwork. Before you get to the outcome, you need to have the contour, patterns, and a sketch. Proper outlining goes a long way in terms of the flow of your text and its logical structure, which, in turn, makes it much more clear and coherent for the reader.
Writing Fluency
How you connect your sentences in writing will determine whether your text has a good flow. Think about how you would feel if you were reading a set of broken and clunky sentences. If the writing isn't smooth, you would likely need to pause multiple times while reading and scratch your head, wondering what the author wanted to say.
Research Skills
Perhaps you won't need to put on your metaphorical researcher hat whenever you sit down to write something, but to write well, you'll inevitably going to have to hone your research skills and learn how to find answers to any question you have.
Revision
Voice and Tone
It isn't only creative writers who have to develop a unique voice. Whenever you're writing a text, you'll always have a purpose. The skill to use proper tone and voice in writing refers to your ability to fit the text to that purpose.
Another basic distinction in writing tones is casual and formal. If you're texting a friend or a close relative, you will use the former, and if you're writing a business email, you will use the latter variant.
Who Are Your Readers?
Related to knowing the purpose of your text, as well as what tone to use while writing it, is knowing your readers. This factor will determine many aspects of your writing, such as whether you want your text to:
Summarizing Effectively
You will need to do a lot of summarizing for all kinds of texts you want to write. For example, in an essay, you will want to recap the main point in the conclusion. Another example is a PowerPoint presentation, which you'll need to do often in school, college, and at work. In that scenario, you need the skill to write the key points of your presentation in slides to serve as your direction for the speech you prepared, but they must not distract the audience.
More Articles Like This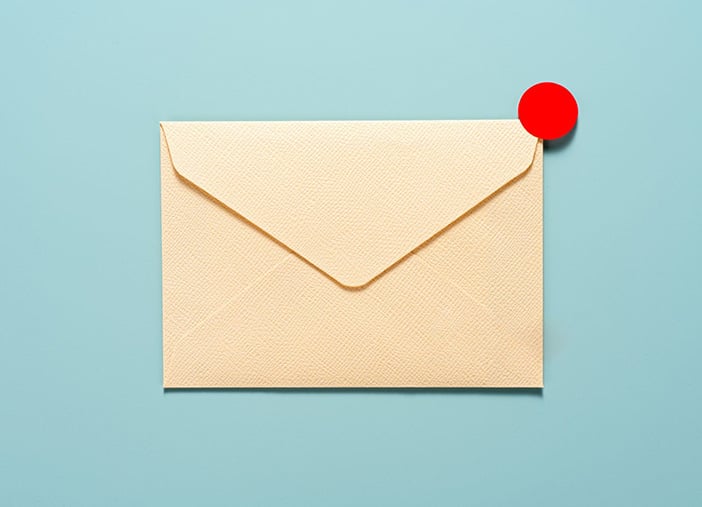 How to Write a Follow-Up Email (+12 Examples & Templates)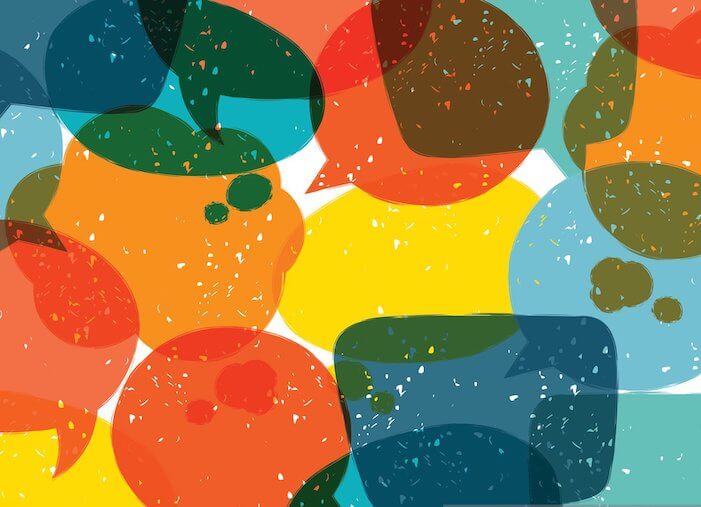 30 Awesome Examples of Conversational Copywriting (+How to Do It Right)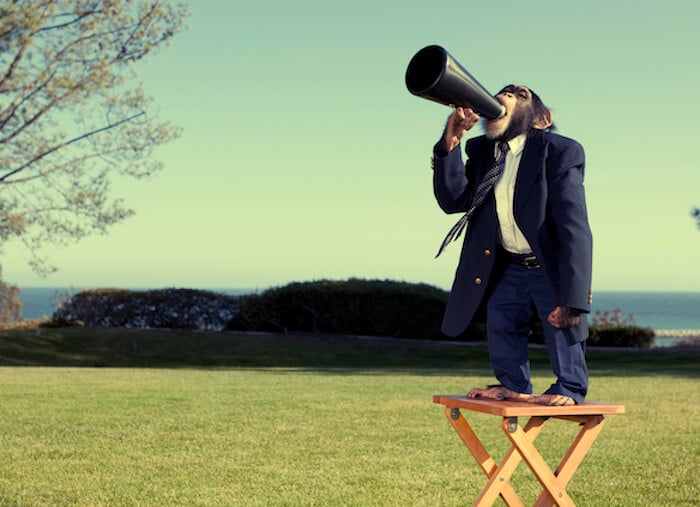 24 Unusual (Yet Brilliant) Call to Action Examples You Can Copy
Sources:
https://unicheck.com/blog/how-to-develop-writing-skills-in-students
https://unifyhighschool.org/writing-skills/
https://www.wordstream.com/blog/ws/2014/08/07/improve-writing-skills