Students are learning all kinds of things. But in amongst all the different subjects, they're also learning how to learn. Not everyone learns best in the same way and makes the same mistakes (that would be way too convenient – and boring!). Developing autonomy helps learners take control of their learning, so they can develop in their own way.
Read the article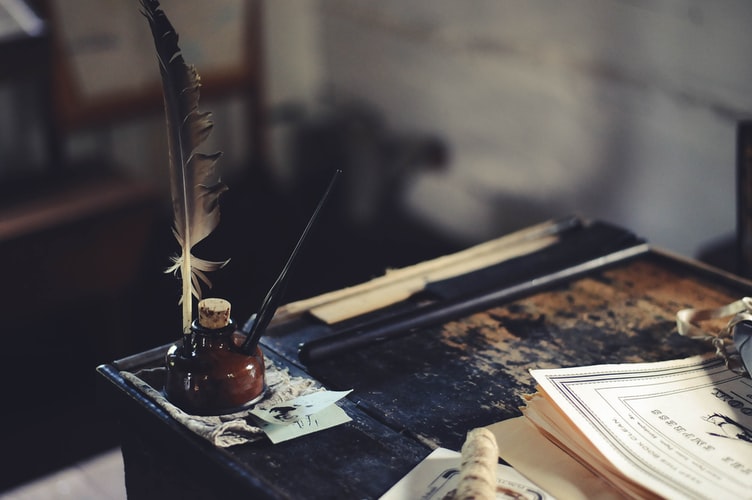 Helping Young Children Develop Strong Writing Skills
Writing is an important part of our daily lives. It is, however, a difficult skill to learn and master. By getting a head start with some simple activities, you can help your child begin to develop her writing skills at an early age. By doing so you will be contributing to her future success as a student and as an adult while teaching her how to express herself.
Writing is practical.
Every day, we need to write in order to complete our tasks, whether we are filling out a form at the doctor's office or writing an important letter. These tasks require us to write clearly, and organize information effectively.
Writing is an important element of a student's education.
Whether students are writing by hand or on the computer, many assignments and exams require students to write short answers or longer essays as a way of assessing what they have learned. As students get older, they will be expected to show more sophisticated writing skills, and to complete more sophisticated tasks through their writing. In addition, many colleges and universities require students to write essays as part of their admissions application.
Writing can be an important element of an employee's job.
Employees in many kinds of jobs are required to write on a daily basis. Perhaps they are taking phone messages and doing administrative work, or writing research reports and newspaper articles. Whatever the task, their ability to do their job well may depend on their ability to write. Many job applicants also must submit a resumé and a letter of application when applying to a new job.
Writing is an important form of communication.
Writing letters and emails is a common way of keeping in touch with our friends, relatives, and professional colleagues. Writing is frequently the final stage in communication when we want to leave no room for doubt, which is why we write and sign contracts, leases, and treaties when we make important decisions.
Encourage a young writer
Children have the best imaginations. They're capable of creating their own little worlds. So in this article, you'll find some simple writing activities to help them use their imaginations to develop their writing skills. Whether they're still in lockdown or back in the classroom, writing can take their minds anywhere.
Read the article
#mindmaps. #infographics. #typograms. These are some of the ideas covered in this article, for helping your young learners avoid anxiety and writer's block when it comes to putting words on the page. (Yes using hashtags is also one of the ideas.) A blank page can be daunting, whereas a word that looks like a tortoise is pretty pleasing. There's also a webinar recording for you to watch.
Read the article
Some Instructional Basics That Often Slip Out of Sight
As an educator, you're probably quite often buried in writing, working on dissertations, statements, scripts for webinars, presentations, and whatnot. You, of all people, understand how hard it is to organize yourself, juggling multiple tasks at a time. So, your students would definitely appreciate time-management advice, and actionable writing prompts.
Take time to understand the topic. In his interview to EdSurge, John Warner, the author of Why They Can't Write: Killing the Five-Paragraph Essay and Other Necessities , has put it this way: " I always like to remember and remind students that writing is thinking. If they're having trouble with the writing, there's likely an underlying problem with the thinking, and often it's rooted in them not being sure what they're supposed to be thinking about. I go back to trying to decide what kind of thinking I'm trying to privilege with the assignment and then helping students get started on that path. "
Provide many opportunities for practice and revision . Emphasizing thoughtful writing may eventually put many students into even more stressful situations. Creating opportunities for students to practice low-pressure writing will bear fruit. Hold them accountable about the number of revisions they can make and assign different tasks for each stage of the process—first, have them focused on ideas; second, ask them to think about adding their experiences; next, help them improve the structure of writing.
Give choices and change the audience . Suggesting alternative topics/assignment formats and encouraging students to experiment with the audience (asking to write for other peers, parents, younger family members, etc.) may help them gain much needed fluency in writing. Here's what Dr. Dawn DiPeri and Holly Owens, M.Ed. are also advising to do in the first place:
Dawn : Students should be encouraged to write and write a lot. Write for different audiences, and different topics. Have them find the thing that they are passionate about. Get them excited to seek out information through research. Encourage students to write a little bit every day or even most days. Teach about how to find trustworthy content and know the difference between empirical evidence and opinion.
Holly : Write on a daily basis whether it's journaling or writing a research paper, students should make it a point to write frequently. Students should also make it a point to visit their campus' writing center for assistance from other scholars. I would also encourage students to write in various types of genres like fiction, non-fiction, poetry, and explore areas outside of their writing comfort zone.
Offer various techniques and progress tracking . This can be left to students to self-upgrade and then report on their progress to the class. Writing for time : setting a timer and writing in two (25+25 minutes) iterations or more following a Pomodoro technique. Writing for better understanding : take some time to think about the concept and putting words to writing in a clear and structured way. Writing for distance : set more and more ambitious word count goals will foster students' ability to write lengthy papers without being tempted to copy-paste.
Dawn : Make writing and reading in front of peers fun. Try debates. Do open mic nights in the online classroom. Include writing in multimedia. Insert an audio of a written prose into a PowerPoint. Have students practice their elevator pitch and develop mock interview questions. Have a student research about a current event and then record a news story and report on it.
Holly: In the online course I teach I have students record podcasts episodes on various topics. Students work in pairs where one student is the host and the other is the guest. This requires them to do scripting and also prepare for answering interview questions.
Bonus Tips on Improving Your Writing Skills
At the end of the day, you need to acknowledge and make your peace with the fact that writing isn't easy. Whether you want to compose a school essay, apply for a job through email, or write a novel, you have to work hard and hone your writing skills constantly.
Keeping your writing simple is a golden rule of the craft, regardless of the type or purpose of your text. If you notice you're having a block or can't seem to fit fancy vocabulary items into coherent sentences, rephrase them to make them simpler. Being able to understand your text will impress your reader much more than messy, superfluous sentences.
If you have the time, you should always sleep on your writing. When you look at what you'd composed the previous day from a fresh perspective, you'll notice many more areas that need improvement than if you had finished the entire project in one sitting.
Your writing could always use some feedback from a fresh pair of eyes. Make sure to have someone read your text before you send it to your target reader, like your professor or a college application board.
References:
https://www.colorincolorado.org/article/helping-young-children-develop-strong-writing-skills
https://www.cambridge.org/elt/blog/2020/06/24/developing-writing-skills-learners-all-ages/
https://unicheck.com/blog/how-to-develop-writing-skills-in-students
https://unifyhighschool.org/writing-skills/